Summer Season Home Maintenance
While it seems like Summer may never get here, it is just around the corner and with all of us staying home more these days getting started on your home's summer maintenance is a great way to get outside and occupy your time.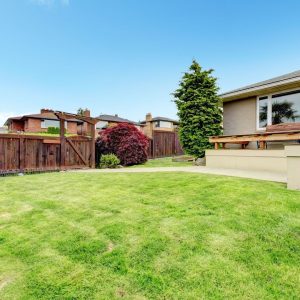 Whether you're a new homeowner or a seasoned pro, we can all use some tips and reminders of things to check around the home from season to season. It's always prudent to keep up on seasonal maintenance rather than letting issues creep up on you. Nothing can ruin a beautiful day in the backyard, or your next BBQ, or happy hour in the evening sun like pests buzzing you or staring at peeling paint, broken deck boards and the like.
Let's get going on maintenance with this check list from American Home Shield:
Inspect your house exterior for loose or rotted siding. Power wash siding or brick. This will help get rid of any dust, dirt, tree sap, bird droppings, etc., that leave your home looking less than its best.
Repair and repaint any chipped, cracking or faded exterior paint. Besides improving your home's curb appeal, it will also help protect it from the elements.
Wash windows inside and out. You'll be amazed how much more light will stream in and how much clearer your view will be.
Check brick tuckpointing. Also, inspect foundation for cracks or leaks. Foundation cracks can create an entry point for groundwater, insects and radon gas. Repair as needed.
Have air conditioner checked and serviced. Regular A/C maintenance can extend the life of your unit and may reduce the need for costly A/C repairs.
Check windows for leaks. Recaulk seals on doors and windows. This can help increase your home's energy efficiency.
Power wash and reseal your deck. This will help prevent any wood from splitting, graying or cracking.
Clean out gutters and downspouts. Summer storms and high winds can deposit debris in your gutters. Even though this is generally considered a job for spring and fall, summer is also recommended.
Clean out the faucet traps (the small screen on the end of your faucet) to eliminate clogging mineral deposits and other debris. Simply unscrew the end of the faucet with a pair of pliers, remove the trap, flush out the debris and replace.
Clean the dryer vent and exhaust duct. Without some maintenance, clogged lint and dust in your dryer vents could cause a house fire.
Inspect outdoor play equipment. Reinforce, tighten and re-stain, reseal or repaint as needed.
Inspect fencing. Reinforce, re-stain, reseal or repaint as needed.
Refill cracks on cement walkway or driveway. Concrete is strong, but it can be easily damaged by standing water and freezing water that seeps in through the cracks.
They've also got a summer project ideas list that might inspire your next project, have a look here.
Our friends at RONA have a great list for exterior home maintenance that you might also want to have a look at, it's here.
Always remember when working around the home to proceed with caution and think through what you're about to do before it's too late. Simple things like not setting up a ladder correctly or having all the tools you need on hand or even just letting someone else know what you're doing – can end in disaster. Be prepared.
But do enjoy getting ready for the coming season! Summer is short but AWESOME, make the most of it.
The post Shift Into Summer and Get Your Home Ready too! appeared first on Colin Hartigan.

Source: Colin Blog Import