Spring is only a few days away on the calendar; in Fort McMurray the Spring season is certainly is on its way and in Fort McMurray real estate, Spring has sprung!
Fort McMurray real estate is making its usual Spring surge, are you on the move?
Selling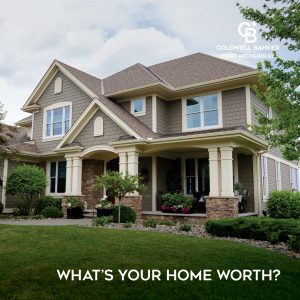 There are a variety of reasons it might be time for you to sell your home. Perhaps you've outgrown your current home or it just doesn't fit your lifestyle or family's needs any more. Maybe there's a home in your neighbourhood you've always dreamed of owning, and now it's available.
Leveraging the existing value of your home into a new, or new to you, home is one way to keep moving towards your dream home.
Maybe you're retiring – congratulations – and ready to downsize or move out of the region. The current real estate market is moving at a fast pace, this could be the perfect time to list your home and get on with the next phase of your life.
Relocating away from Fort McMurray? We'll miss you, of course, but we understand. Life can change, plans can change, 2020 certainly has changed a lot – all around the world. Let's make sure your departure and sale of your home is a smooth and pleasant of an experience as possible.
No matter what your reason is for selling your Fort McMurray home, no matter what type of home you own now, I'm always available to conduct a free home market evaluation for you. These evaluations will show you what your home is worth, why it's worth what it is and why you should work with me to sell your home.
Buying
Relocating to Fort McMurray is a great reason to be curious about getting into the Fort McMurray real estate market. I can help you learn about the neighbourhoods, and find your perfect new home.
Maybe you're relocating WITHIN Fort McMurray! Whether the decision was fueled by necessity, desire, curiosity, or sheer luck – let's get you moving.
It's never too early or too late in life to be a first time buyer. Making the decision to get into the real estate market can be a big one, but I'm here to help you navigate it all and support you along the way. There are many options for your first home – let's explore them all.
Whether you're buying or selling in the Fort McMurray real estate market – borrowing money for a mortgage in Canada still remains at record lows. Contact your preferred lender, and find out from me what your home is worth – and let's get you moving!
Call or text me, any time at 780-799-5555 or contact me here