According to Morguard Corporation, consumer trust and interest in the Canadian real estate market, is steadily increasing. This year alone, has seen a significant rise in property asset acquisition.
Morguard Corp., predicts that as 2019 rolls around, consumers can expect a favorable real estate and commercial property market trend late into the new year. Luckily, the market shows no evidence of slowing down in the near future. Home buyers looking to buy a new home in 2019, can expect a healthy market, thriving with sellers willing to list their properties.
Market Trend: Investor Interest is Increasing
Canadian commercial real estate properties are especially seeing an increase in investment groups looking to acquire long-term and short-term assets. As it stands, investor interest seems to remain centralized on the core and core-plus properties that exist in Canada's prominent urban communities. This attraction is due to consumer confidence being restored in the last few years, and the Canadian economy is holding steady. A series of multi-suite residential assets with particularly strong tenant profiles, have also caught investor attention in the last year or so. These properties are expected to benefit much from this investor interest, especially in 2019, as the market starts to lean in favor of commercial real estate properties.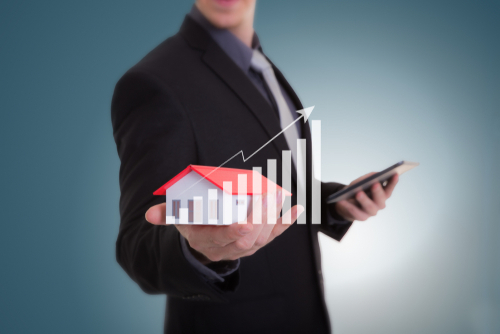 Reports have also shown a decrease in nation-wide rental property vacancies. Rental properties have also seen a gradual increase in tenants and monthly rental rates. These rate increases are the direct result of changes in Canada's demographic. In the last two years, Canada has experienced a surge in urban population, which has placed a strain on the housing market to accommodate immigration. Because of this factor, consumer demand has increased substantially in the housing market, especially for rental properties.
Canadian retail investment properties have also seen a record high this year. This increase is due to a gradual increase in consumer confidence and a higher performance in overall retail sales nationwide. Retail investment opportunities for 2019 appear to be shaky, however. MarketWatch, advises investors interest in retail investment opportunities, to steer towards more tangible assets and avoid the market for the time being. According to MarketWatch's online report, the website highly predicts that the Canadian market will remain sustainable for the next few years, as long as the general economy holds steady.
Though this prediction is not the same for home sellers, as many Canadian home sellers are finding the market to be saturated with homes. This realization predicts that as 2018 comes to a close, and 2019 is waning, consumers can expect the housing trend to lean more towards the buyer's market.
With the housing market booming, the labour market has also seen a renewal in confidence. In September, there were 1,171,100 Canadians still listed as unemployment, by the end of the month, close to 63,300 jobs were added to the Canadian economy. Most were geared towards a particular working demographic, and even with the new jobs, those that were "highly-educated" were still left jobless.
Morguard Corp. is a North American real estate company that specializes in the acquisition of both commercial and residential properties in both Canada and the United States. Morguard Corp. also acts as a real estate management service for various investor groups. Morguard Corp. has an extensive profile of properties that vary from retail, industrial, multi-suite residential, office, and hotel. According to their profile, Morguard Corp has an accumulation of $21.6 billion in acquired assets. The Morguard Corp. possesses direct holdings in their properties and businesses, as well as holdings that acquired through their association with Morguard North American Residental REIT (MRG.UN), Temple Hotels INC. (TPH), and Morguard REIT (MRT.UN).